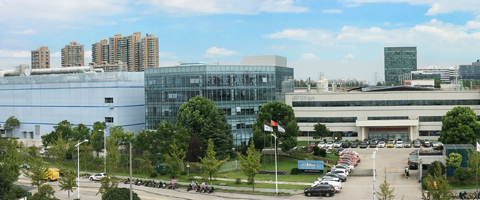 Hangzhou Silan Multichip Co., Ltd.
Hangzhou Silan MultiChip Co., Ltd., founded in November 2015, was jointly funded and established by Hangzhou Silan Microelectronics Co., Ltd., China Integrated Circuit Industry Investment Fund Co., Ltd., etc. The existing registered capital is 1.962 billion Yuan.
Silan MultiChip is a national high-tech enterprise specializing in the manufacture of 8-inch integrated circuit chips. Its main products relate to high-voltage integrated circuit chips, power semiconductor device chips, MEMS sensor chips, etc. The company has established multi-category, wide-ranging and distinctive power semiconductor products and technology R&D platforms, mastered a number of core technologies in the fields of high-voltage integrated circuit chips, power discrete device chips and MEMS sensor chips, and realized the mass production of products in core technologies such as silicon-based high-voltage BCD process technology, HV VDMOS process technology, IGBT process technology, and inertial sensor-MEMS gyroscope. With the leading semiconductor chip manufacturing technology level in China, it has established a unique competitive advantage in the field of domestic power electronics and characteristic technology relying on its own chip production line. The company can quickly launch new products according to market demand and has the ability to provide customers with a full range of large-scale manufacturing services.
Silan MultiChip was awarded the Zhejiang Engineering Research Center of Advanced Technology and Devices for Power Semiconductor by Zhejiang Development and Reform Commission in 2019. Honors such as Top 10 Industrial Investment and Top 10 Scientific and Technological Innovation in Qiantang District, Hangzhou were also successively granted. It is becoming the benchmark enterprise of integrated circuit manufacturing industry in Zhejiang Province!