SDH8303
CURRENT MODE PWM CONTROLLER
SDH8303 is a current mode PWM controller with built-in high-voltage MOSFET used for SMPS.
SDH8303 has a built-in high-voltage startup function. It enters burst mode at light load to reduce the system standby power dissipation; the frequency reduction function optimizes the conversion efficiency at light load; frequency jitter improves EMI performance; the soft startup function reduces the device stress to avoid transformer saturation.
SDH8303 integrates complete protections, including VDD undervoltage protection, VDD overvoltage protection, lead edge blanking, output short-circuit protection, over current protection, over temperature protection, etc.
Main feature
High-voltage startup

Burst mode at light load

Frequency jitter

Soft startup

VDD undervoltage protection

VDD overvoltage protection

Lead edge blanking

Output short-circuit protection

Over current protection

Over temperature protection
Ordering Information
| Product Name | Package form | Marking | Hazardous Substance Control | Packing Type | Remarks |
| --- | --- | --- | --- | --- | --- |
| SDH8303 | DIP-8-300-2.54 | SDH8303 | Halogen free | Tube | |
Block Diagram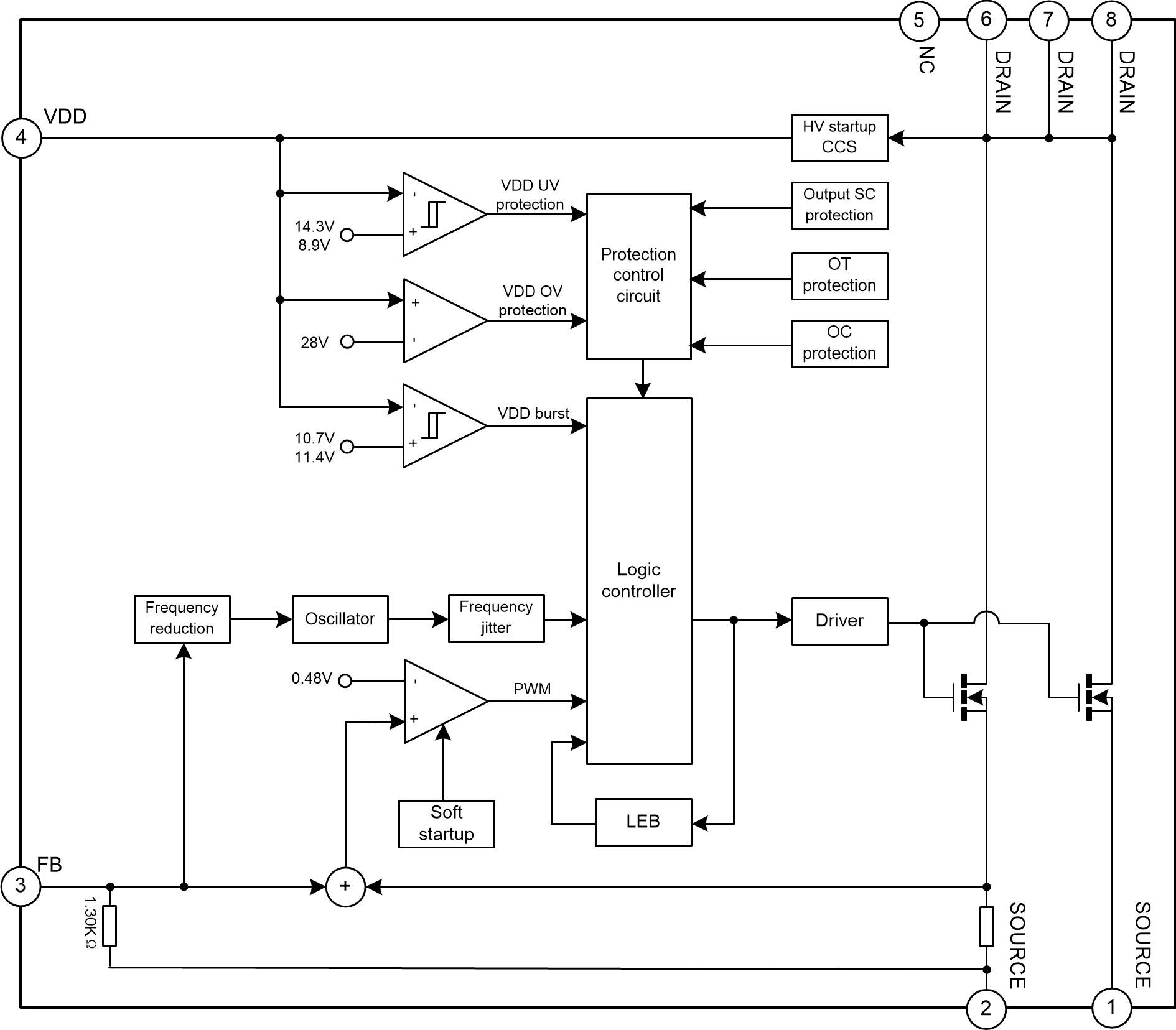 Documents
| title | Types of | Size (KB) | date | Download the latest English version |
| --- | --- | --- | --- | --- |
| SDH8303 Datasheet | PDF | 311 | 2020-06-22 | SDH8303 Datasheet |