SD4954B
POWERED DEVICE (PD) AND DC/DC CONTROLLER COMPATIBLE WITH IEEE 802.3AF STANDARD
SD4954B is an Ethernet powered device and DC/DC controller IC compatible with IEEE 802.3af standard. It provides powered devices (PD) with functions of detection, classification and inrush current limit.
SD4954B integrates a 100V power MOSFET with on-resistance of 0.6Ω, and features built-in current limit, undervoltage protection and over temperature protection.
The DC/DC controller integrates a 200V power MOSFET with SSR control. It is suitable for Flyback and buck topology, providing accurate CV control loop. It features high system efficiency and good EMI characteristic.
Main feature
PD controller

IEEE 802.3af Compliant

100V 0.6Ω On-chip MOSFET

Undervoltage lockout

Over temperature protection

180mA inrush current limit

850mA operating current

Fault automatic retry

DC/DC controller

Fixed switching frequency control

Internal error amplifier

Leading-Edge Blanking

Maximum duty cycle limit

No-load sleep mode

Soft startup

Internal 200V MOSFET

VCC over voltage protection

VCC undervoltage lockout

Over temperature protection

Over load protection

Cycle-by-cycle current limit
Ordering Information
| Product Name | Package form | Marking | Hazardous Substance Control | Packing Type | Remarks |
| --- | --- | --- | --- | --- | --- |
| SD4954BTR | SOP-16-225-1.27 | SD4954B | Halogen free | Tape & Reel | |
| SD4954B | SOP-16-225-1.27 | SD4954B | Halogen free | Tube | |
Block Diagram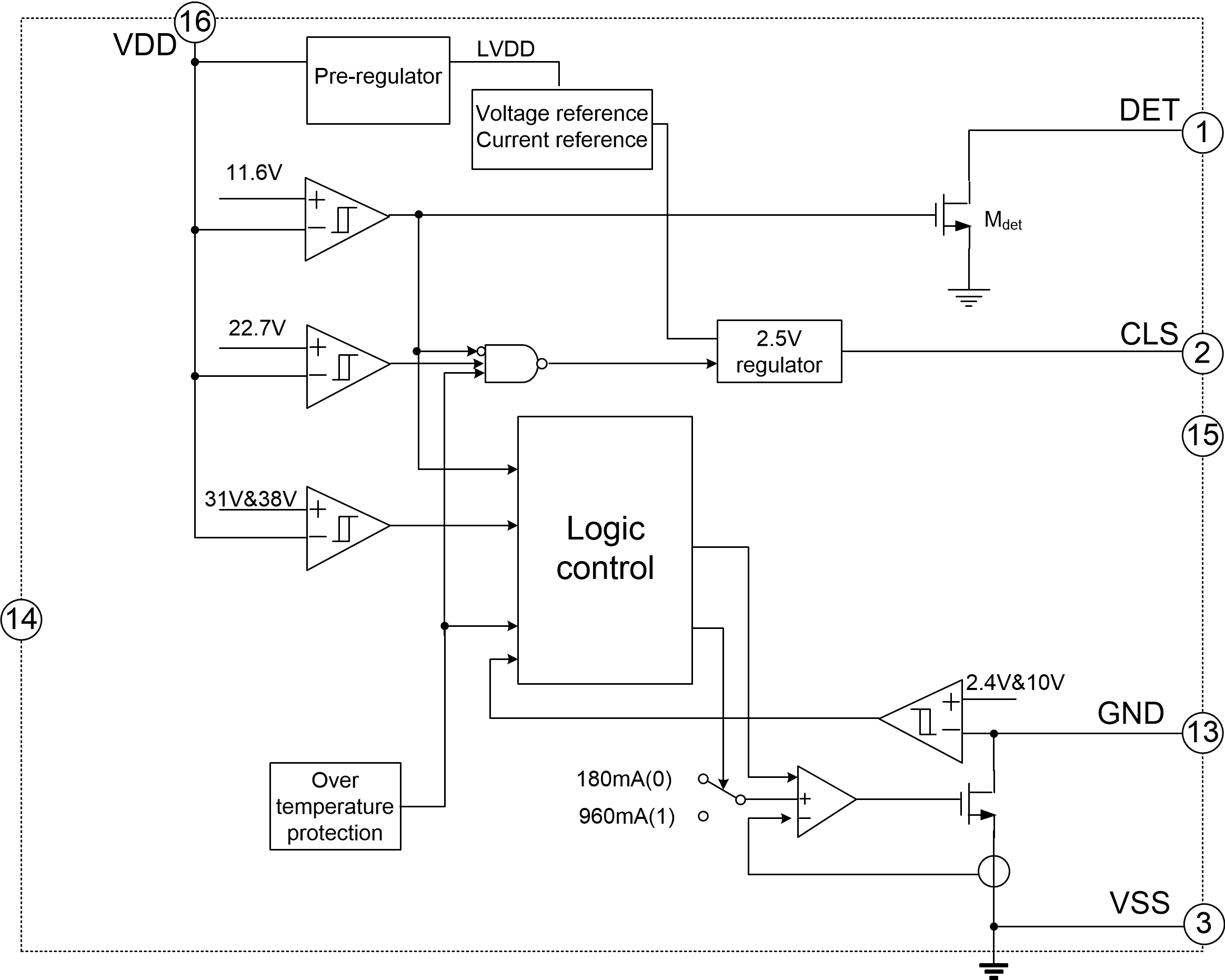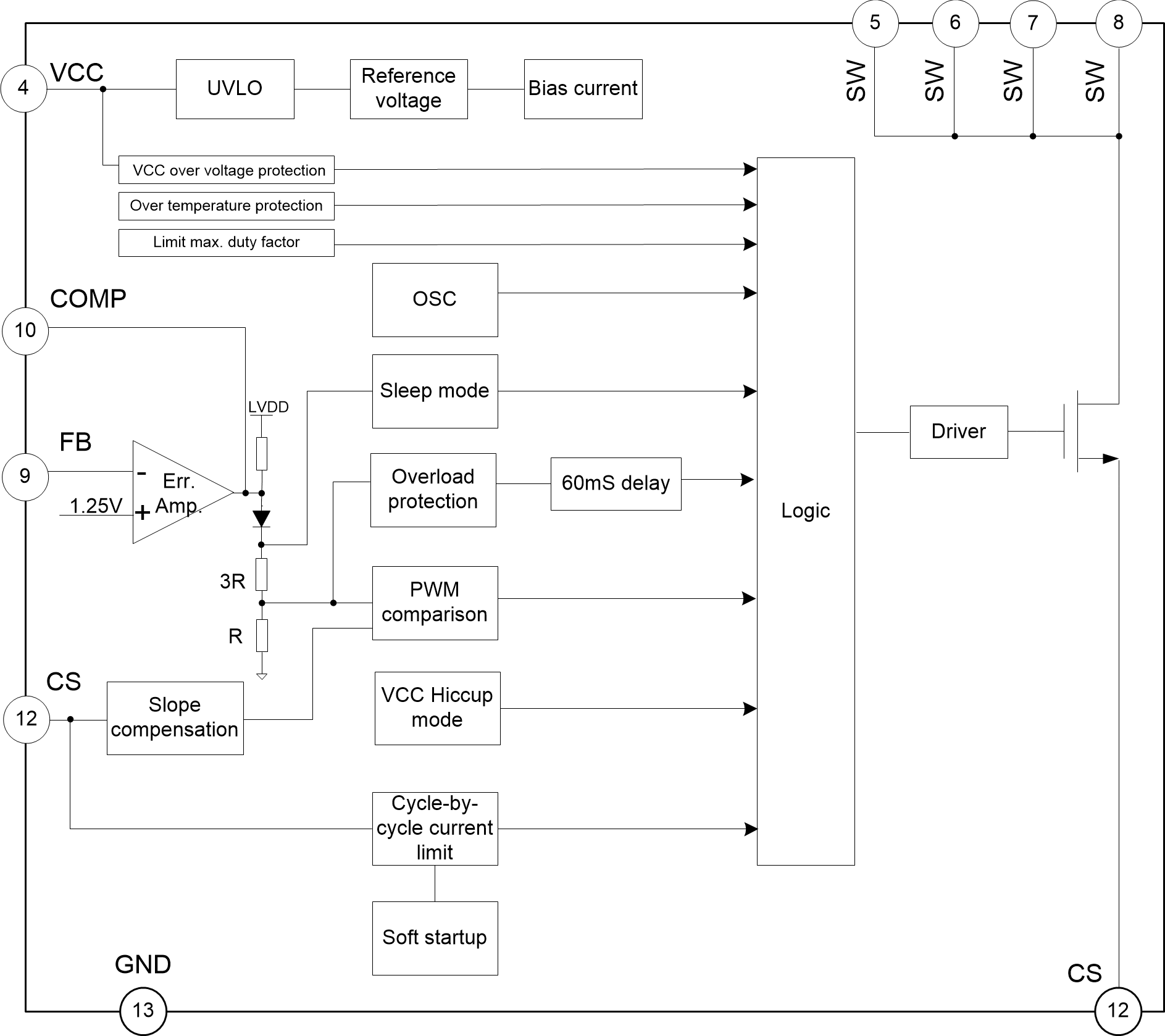 Documents
| title | Types of | Size (KB) | date | Download the latest English version |
| --- | --- | --- | --- | --- |
| SD4954B Datasheet | PDF | 179 | 2022-01-14 | SD4954B Datasheet |