SD4952B
POWERED DEVICE (PD) AND DC/DC CONTROLLER COMPATIBLE WITH IEEE 802.3AF STANDARD
SD4952B is an Ethernet powered device and DC/DC controller IC compatible with IEEE 802.3af standard. It provides powered devices (PD) with functions of detection, classification and inrush current limit.
SD4952B integrates a 100V power MOSFET with on-resistance of 0.6Ω, and features built-in current limit, undervoltage protection and over temperature protection.
The DC/DC controller integrates a 200V power MOSFET with PSR control. It is suitable for Flyback topology, providing accurate CV control loop. Working in PWM+PFM, it features high system efficiency and good EMI characteristic.
Main feature
PD controller

IEEE 802.3af Compliant

100V 0.6Ω On-chip MOSFET

Undervoltage lockout

Over temperature protection

180mA inrush current limit

850mA operating current

Power good signal indication

Fault automatic retry

DC/DC controller

PSR mode

Light load frequency reduce mode

Leading-Edge Blanking

Peak current mode

Cycle by cycle current limit

Undervoltage lockout

Soft startup

VCC over voltage protection

Short-circuit protection

Over current protection

Over temperature protection
Ordering Information
| Product Name | Package form | Marking | Hazardous Substance Control | Packing Type | Remarks |
| --- | --- | --- | --- | --- | --- |
| SD4952B | SOP-16-225-1.27 | SD4952B | Halogen free | Tube | |
| SD4952BTR | SOP-16-225-1.27 | SD4952B | Halogen free | Tape & Reel | |
Block Diagram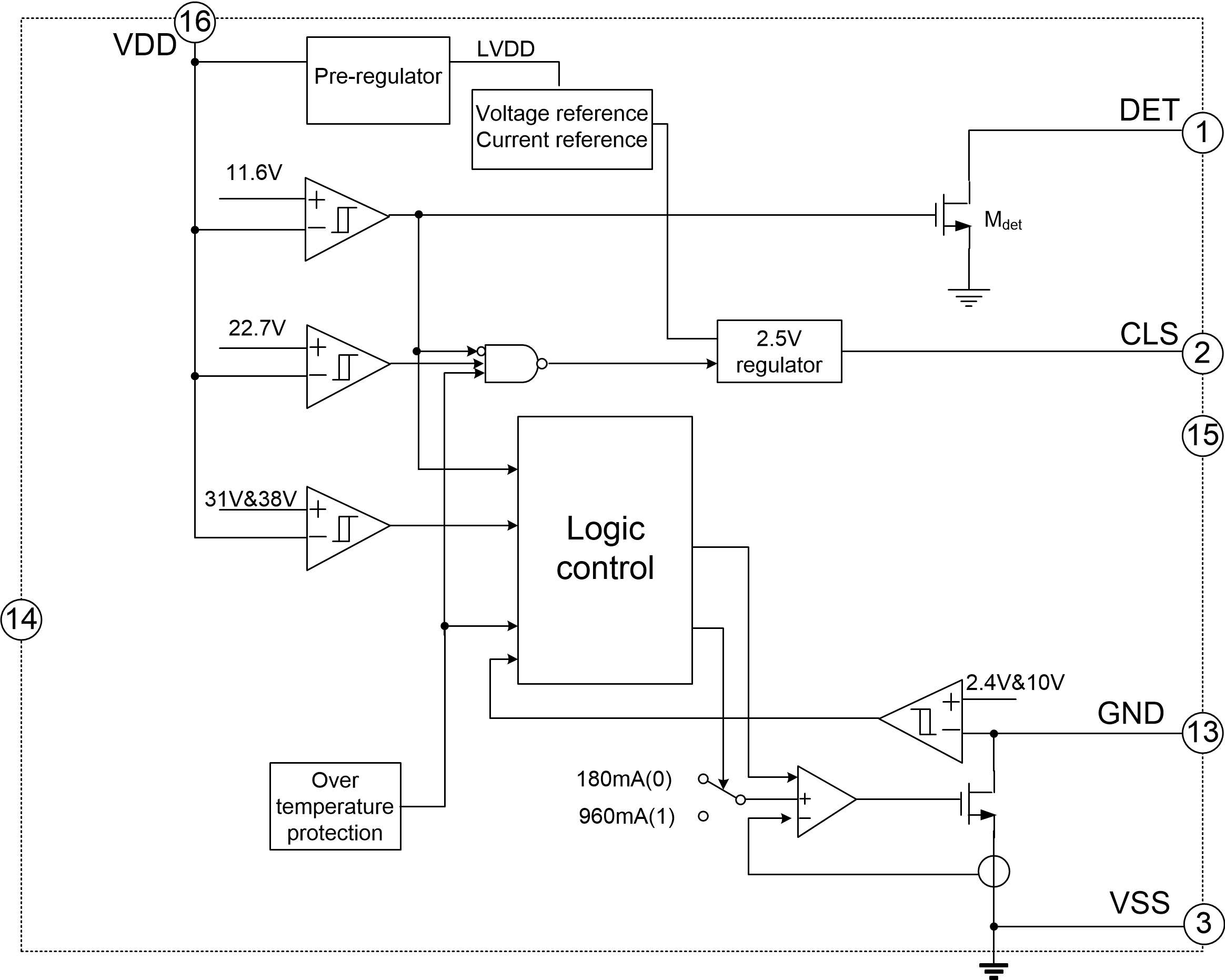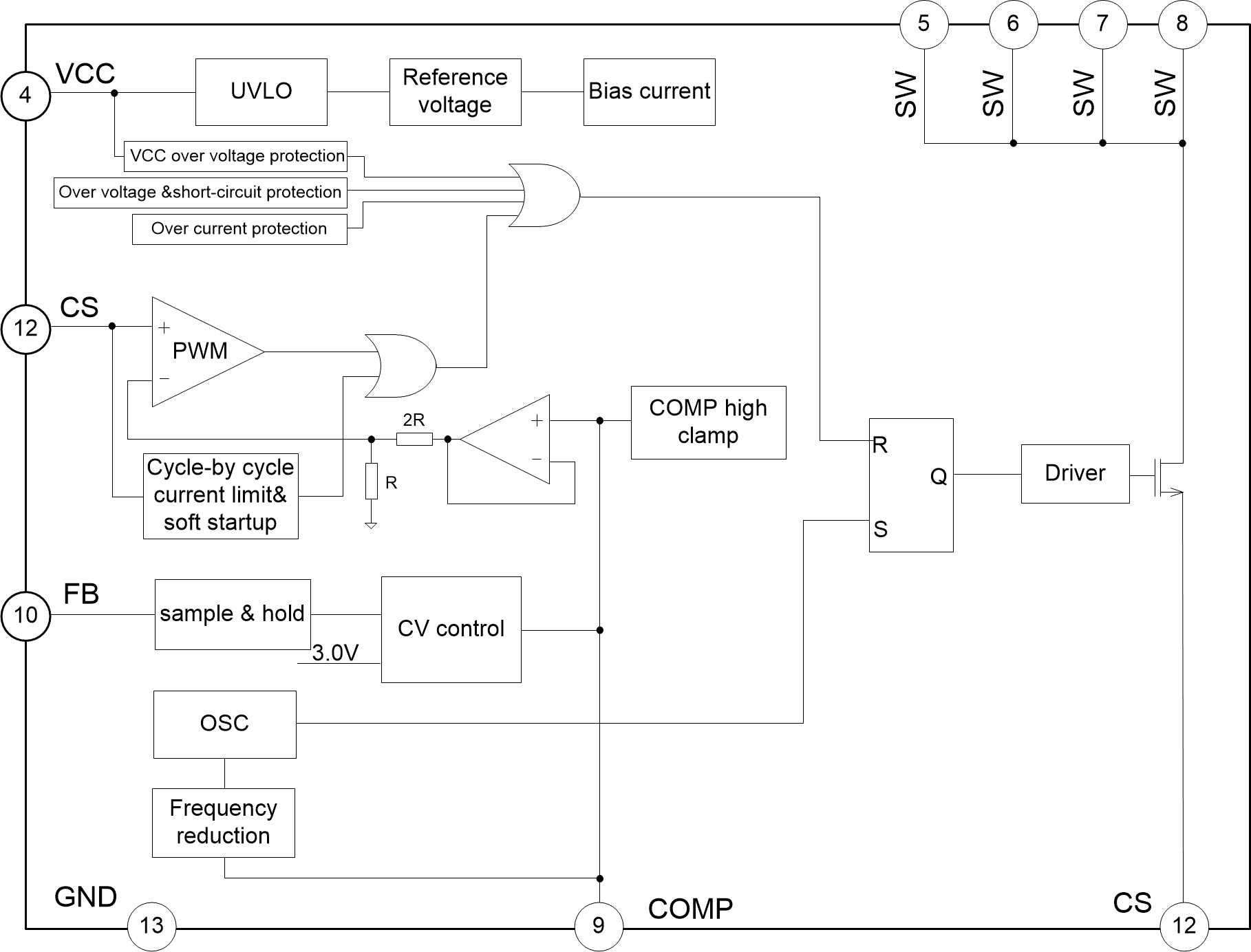 Documents
| title | Types of | Size (KB) | date | Download the latest English version |
| --- | --- | --- | --- | --- |
| SD4952B Datasheet | PDF | 167 | 2021-09-17 | SD4952B Datasheet |