SLP74LVC07A
HEX BUFFER WITH OPEN-DRAIN OUTPUTS
The SLP74LVC07A provides six non-inverting buffers.
The outputs are open-drain and can be connected to other open-drain outputs to implement active-LOW wired-OR or active-HIGH wired-AND functions.
Inputs can be driven from either 3.3V or 5V devices. This feature allows the use of these devices as translators in mixed 3.3V and 5V system environment.
Main feature
Inputs accept voltages up to 5.5V
Operate from 1.2V to 3.6V
Direct interface with TTL levels
CMOS low power consumption
ESD protection:
HBM exceeds 2000V

CDM exceeds 1000V
Latch-up performance exceeds 100mA
Specified from -40°C to +85°C and from -40°C to +125°C
Ordering Information
| Product Name | Package form | Marking | Hazardous Substance Control | Packing Type | Remarks |
| --- | --- | --- | --- | --- | --- |
| SLP74LVC07AEB | SOP-14-225-1.27 | 74LVC07A | Halogen free | Tube | |
| SLP74LVC07AEBTR | SOP-14-225-1.27 | 74LVC07A | Halogen free | Tape & Reel | |
Block Diagram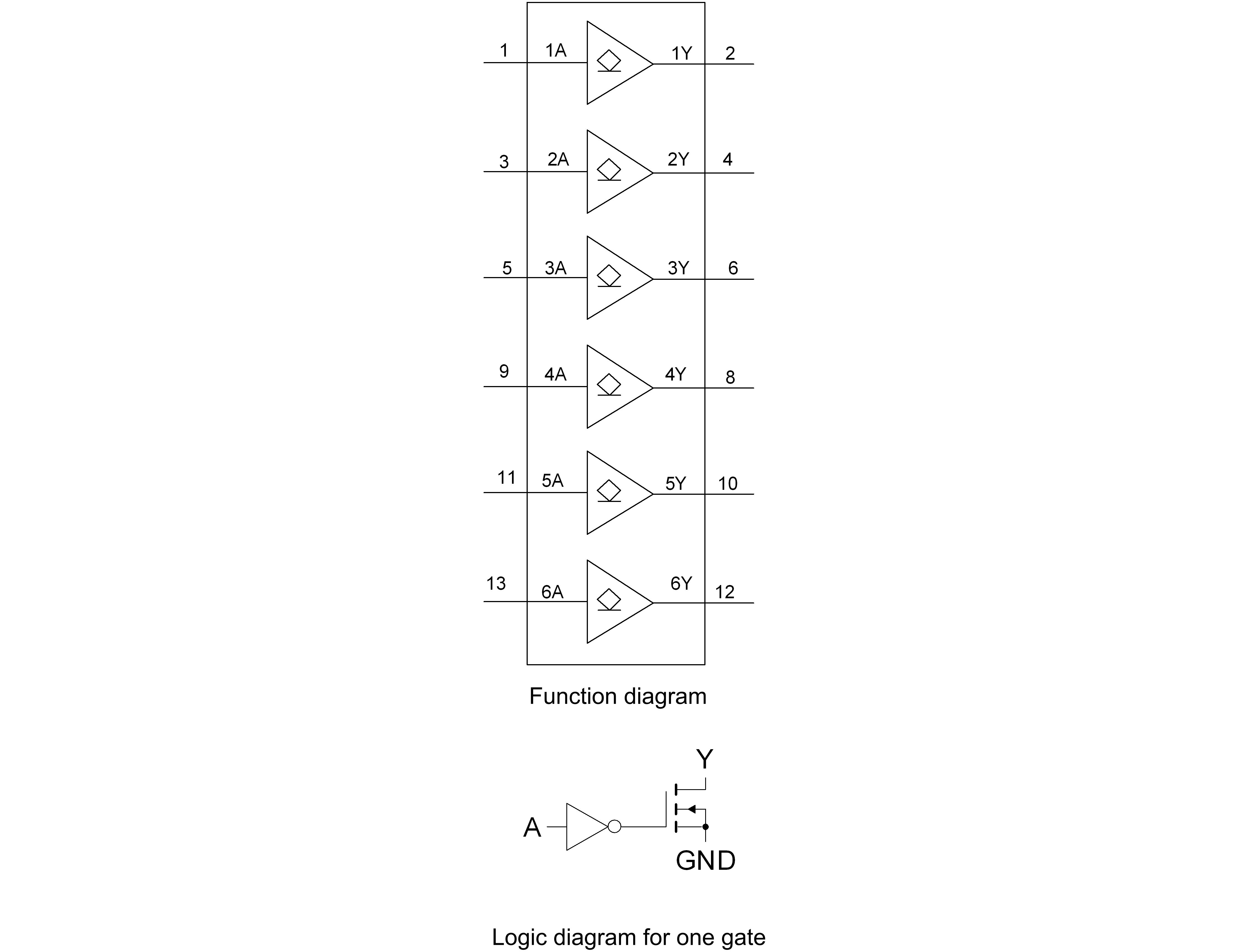 Documents
| title | Types of | Size (KB) | date | Download the latest English version |
| --- | --- | --- | --- | --- |
| SLP74LVC07A | PDF | 142 | 2022-05-16 | SLP74LVC07A Datasheet |