SD7880A
SINGLE STAGE PRIMARY SIDE REGULATION HIGH POWER FACTOR LED DRIVER IC WITH PWM/LINEAR DIMMING
The SD7880A is a single stage primary side regulation high power factor LED driver with dimming function, it has PWM and linear dimming functions, with dimming depth up to 5%, it is mainly used in isolated flyback smart LED lighting system.
The SD7880A provides accurate constant current control and operates in boundary conduction mode (BCM) with high efficiency. It adopts primary side regulation eliminating the opto-couple, secondary feedback control and loop compensation, which effectively simplifies the design and reduces the system cost.
The SD7880A provides complete protections such as short LED protection, open LED protection and over temperature protection, etc.
Main feature
Dimmable range of 5% to 100%

PSR flyback topology

Boundary conduction mode

Low start-up current

Leading edge blanking

VCC over voltage protection

VCC under voltage lockout

Over temperature protection

Short LED protection and Open LED protection
Ordering Information
| Product Name | Package form | Marking | Hazardous Substance Control | Packing Type | Remarks |
| --- | --- | --- | --- | --- | --- |
| SD7880A | SOP-8-225-1.27 | / | Halogen free | Tube | |
| SD7880ATR | SOP-8-225-1.27 | / | Halogen free | Tape & reel | |
Block Diagram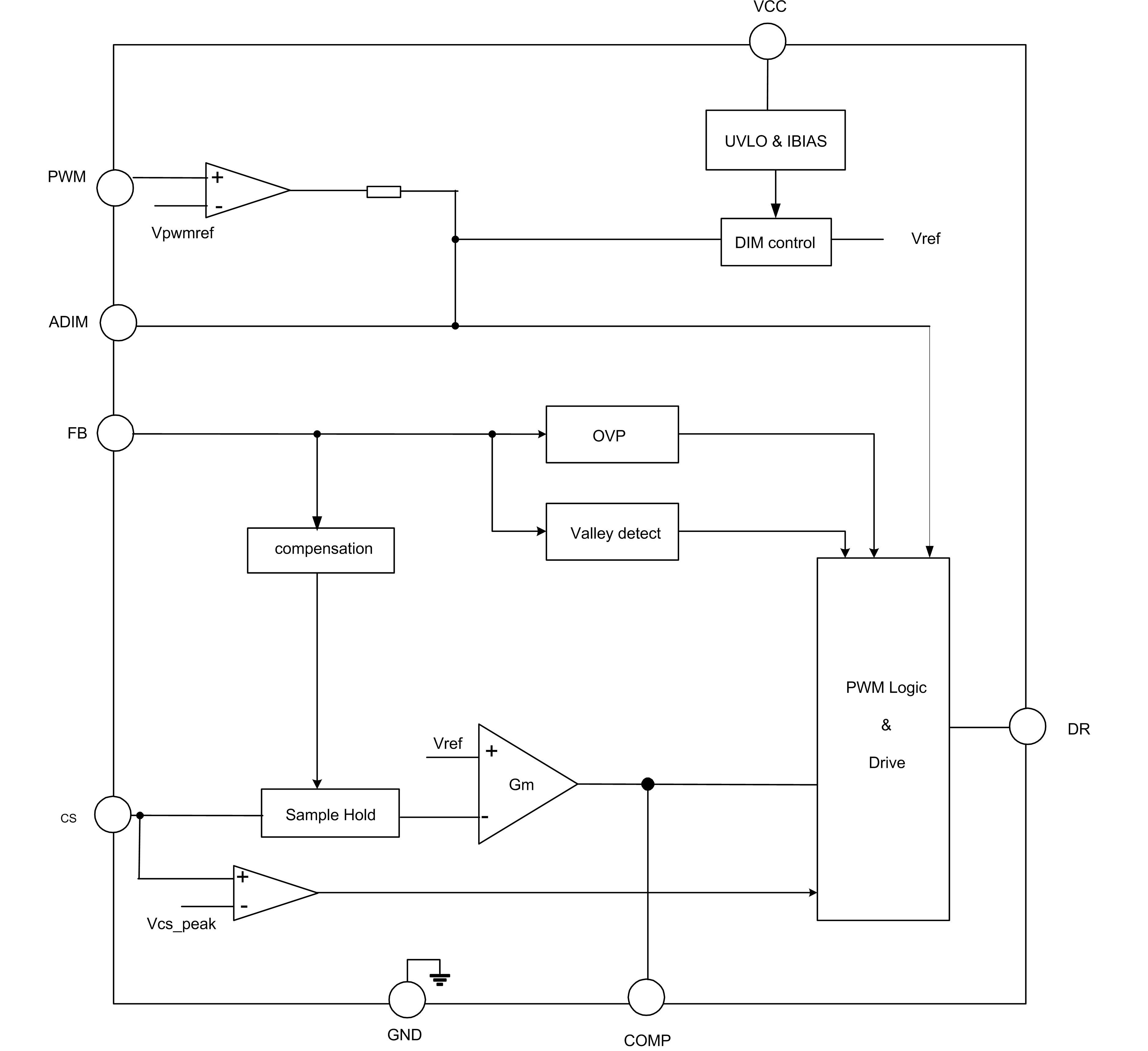 Documents
| title | Types of | Size (KB) | date | Download the latest English version |
| --- | --- | --- | --- | --- |
| SD7880A | PDF | 160 | 2022-04-14 | SD7880A Datasheet |